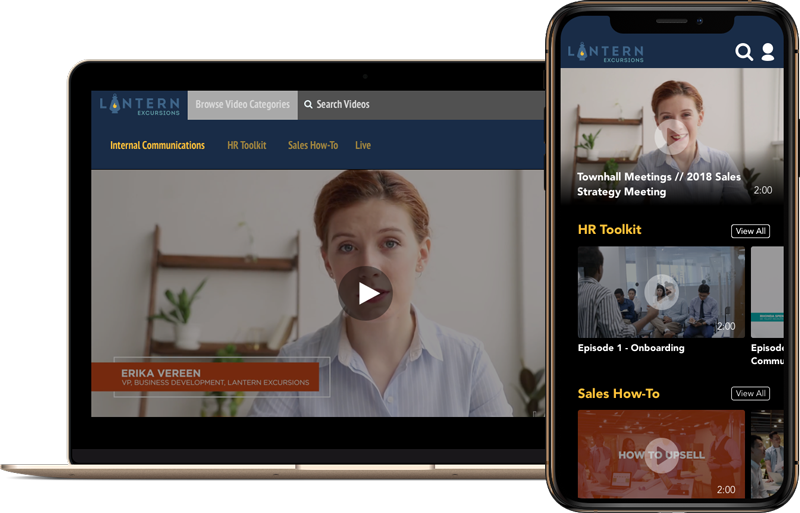 Create a branded app for employee communications
Quickly build a branded mobile experience for employees' devices or the Web with no IT or developer resources necessary.
Connect employees directly to your message
Let employees discover, search and watch video content on their phones in a manner that's familiar and that they're comfortable with.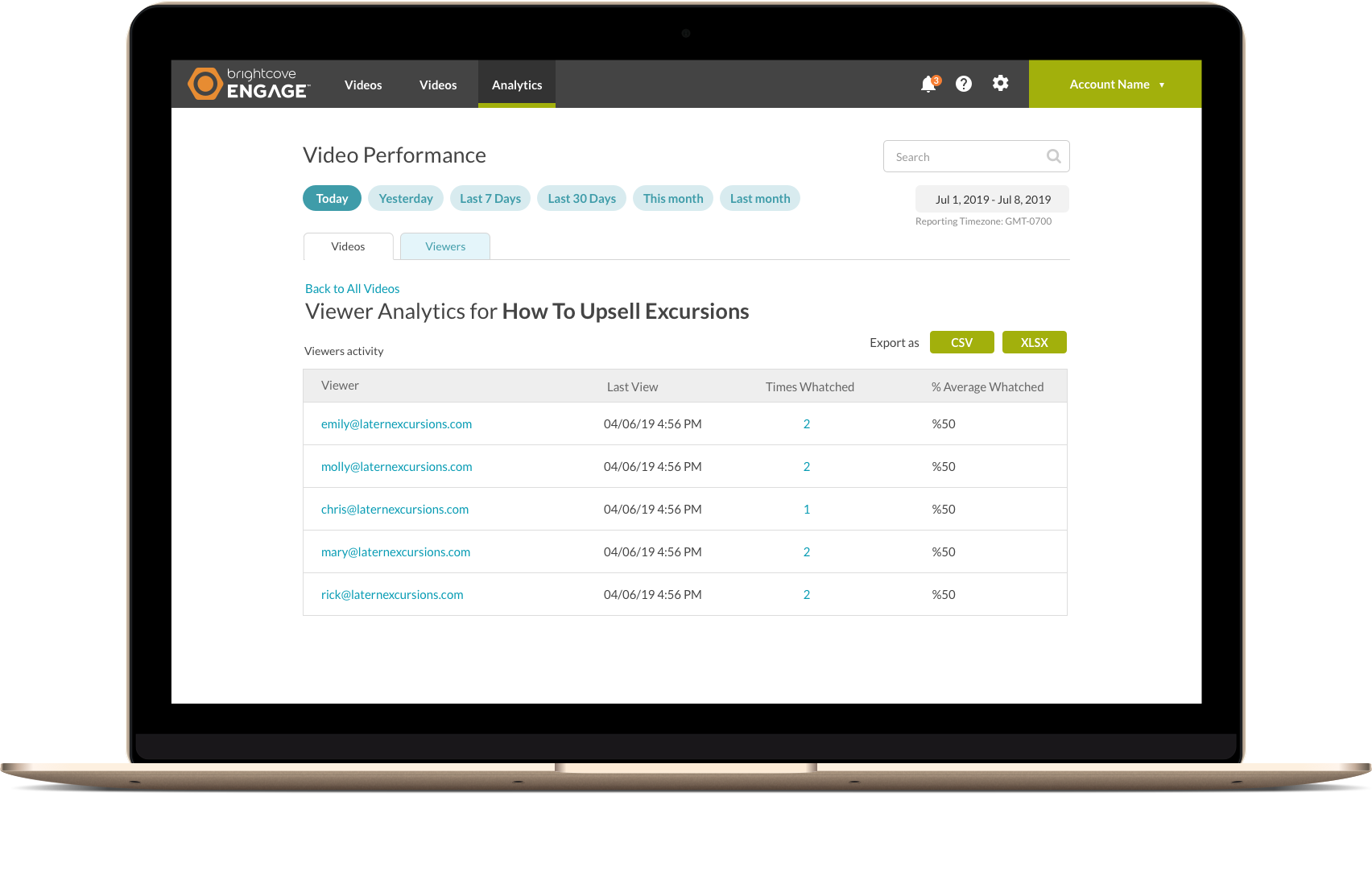 Get analytics to monitor and optimize employee engagement
Leverage analytics to monitor and optimize content and increase awareness and engagement.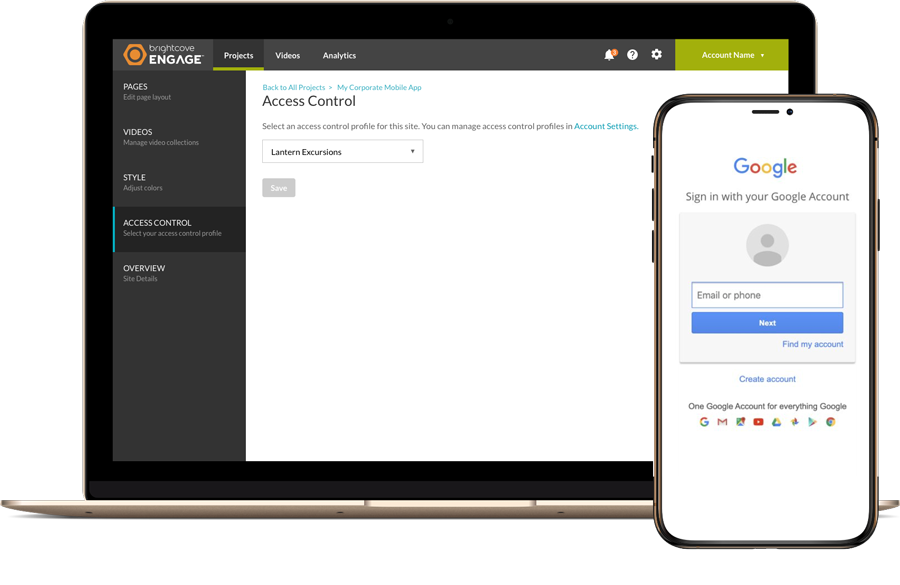 Securely share your video messages with employees
Control access to employee videos with Single Sign On (SSO) and role-based access.